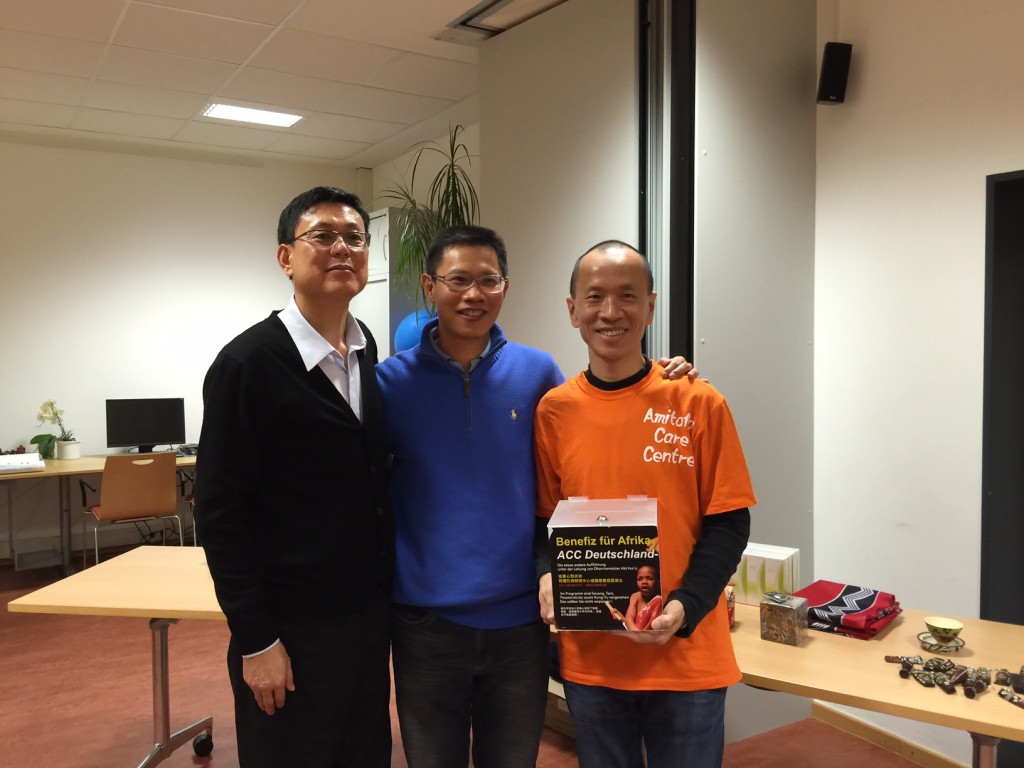 ---
Love ACC friends
on 06:12. 2015 You have the last chance to inform you about the work of Amitofo Care Centre Group in Africa. We thank the Bodhisattva Buddhist Cultural Association, which provides the opportunity to present us this in his rooms.
Those who know little or nothing about our work should miss this opportunity in any case!
Procedure:
14:00 -16: 00 Cocultivation about "Diamond Sutra"
16: 00- 16:15 Break
16: 15- 17:15 Presentation on "insight into ACC centers in Malawi, Swaziland and Lesotho"
We are happy about your visit.
Venue: Centre plus Unterrath, Eckenerstr. 1, 40468 Dusseldorf
PT: HBF Dusseldorf, with tram 707 or 715 / Bus: 730 or 760 to stop "Eckenerstrasse"
Entrance to the right of the library